Dwarfing and high-yield cultivation of summer corn, that is, on the basis of dense planting, at the end of the corn florets differentiation stage, using chemical control techniques, that is, spraying corn robustin, ethylene brilliance, DF-1, etc., greatly reducing the height of corn, increasing The overall production capacity promotes high yields of corn. This technology can not only control the growth of upper vegetative bodies of maize plants, but also create a plant structure with short plantlets and large spikes without affecting the growth and development of the ear. Dwarf corn has a strong advantage. The first is that the plants become shorter, the stems are thick, and the roots are well-developed, which is conducive to the absorption and utilization of fertilizers and water. Second, the internodes in the upper part of the ear are shortened, and the upper part is 4-5, and the leaves are dense and markedly shortened, widened, and thickened. "Leaf," that is, the leaf area of ​​each leaf above and below the ear position increases accordingly. Can be fully exposed to direct sunlight and increase photosynthetic efficiency; Third, the functional period of green leaves is extended; Fourth, can effectively implement high-density cultivation, and can improve the lodging resistance.
The dwarf cultivation of summer corn should grasp three technical links:
1. It is necessary to choose lands with good conditions for water and fertilizer, suitable varieties for close planting and large potential for yield increase. The average field density is about 5500 strains.
2. Strictly control the spraying time. Spraying was best at the end of corn florets. Premature spraying would reduce the area of ​​the "rod tri-leaf" leaf, resulting in a smaller fruit ear and a reduced yield. Spraying was too late, and dwarfing and yield-increasing effects were not significant. The spraying time can also be determined according to the age and species of corn. Generally early and mid-maturing varieties spray at 12-13 leaf age is better.
3. Accurately grasp the amount of medication and spray it evenly. 40% ethionine solution per acre 40-50mi, the concentration of 600mg/kg is appropriate; corn Jiansu a 20m per acre. Watering 30kg sprayed; DF-1 with 100mi per acre, watering 40kg, evenly sprayed on the top of the plant, and do not heavy spray, no leakage spray, weak seedlings to avoid spraying, not mixed with other pesticides, chemical fertilizers, Heavy rain should be sprayed after 4 hours of spraying. (Hubei Dangyang Agricultural 110 Service Center)
This classification summarizes the Organic Chlorella produced by our own factory in northwestern of China .
We have advanced equipment and strict quality control system to ensure the quality and production.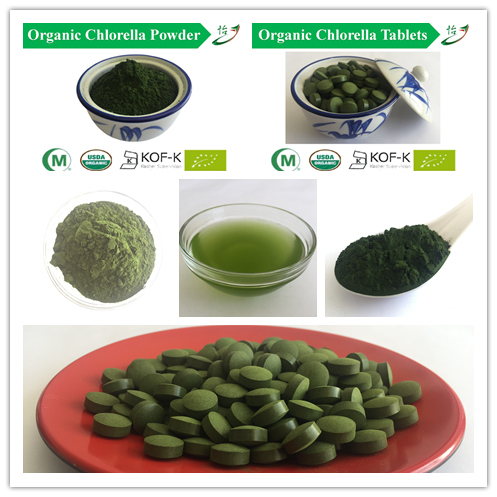 The products under the classification are:
2. Organic Chlorella Tablets .
Various parameter specifications of our product:
Naturland Certified ; CERES certified .
EU & NOP standard ; Kosher & Halal Available .
Low heavy metals & Micro Contents , Low & Stable PAH4 Level ,
PAH4 value is less than 10 ppb .Low microorganismsNon-Irradiation ,
Non GMO , Gluten Free , Allergen Free , Pesticides Free .
Own Factory : Manufacture in northwest of China . Legitimacy , Regularity , Cultural .
Own Lab : Quality control and Product development . Strictly , Creativity , Responsibility .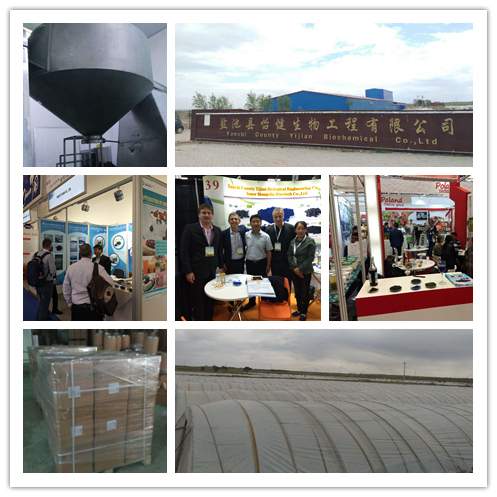 About Company
Yanchi County Yijian Biotechnol Co.,Ltd
was founded in Dec 2012 ,
by Mr. Dezhi Zhang ,
the legal representative of the company .
Company registered capital is 10 million RMB .
The main business sectors are culture , processing , internal sales , import and export trade of Organic Spirulina and organic chlorella products .
Yijian is known globally as one of the major suppliers of microalgae products across the world .
Annual production rate is 600 Mt .
Average annual sales income is around 5 million dollar .
Organic Chlorella
Organic Chlorella,Organic Feed Chlorella,Chlorella Organic Feed,Natural Cell Wall Broken Chlorella
YANCHI YI JIAN BIOLOGICAL PROJECT CO.,LTD , http://www.spirulina-yj.com