Goldfish is also known as Baiyunshan Fish, Tang Fish, Redtail Fish, and Caijinfish. It belongs to Guangdong Province of China.
The goldfish is about 3 to 4 cm long and has a spindle-shaped, slender, slightly flat side, small head, large eyes, and blunt round kisses. The fish's back is tea-brown, slightly blue, abdomen silver-white, with bright red dorsal fins and caudal fins, yellow tip of pelvic fins, and red tail. From the snout to the back, along the sideline, there is a strip of gold and yellow stripes until the end of the caudal peduncle, in addition to a golden spot, so it is named goldfish.
Goldfish is petite and colorful, especially in the juvenile period, and it is particularly beautiful. In foreign countries, it has the reputation of "race lotus lamp".
The feeding of goldfish requires that the goldfish have a mild temperament, a mixed diet, and easy feeding. It is suitable for the first raiser. It has no harsh requirements for feed water, generally mild acid or neutral soft water is preferred, suitable temperature 20 ~ 25 degrees Celsius, but it can withstand low temperatures, can survive in 5 degrees Celsius water.
Although the goldfish fish diet, but prefer eating animal feed. A variety of plants should be kept in the rearing tank to maintain proper light. Goldfish is suitable for polyculture with other tropical fish.
The identification and reproduction of goldfish by male and female goldfish can be distinguished from the following characteristics: Male fish are smaller than female fish, but dorsal fins and anal fins are larger than female fish, and their body color is deeper and brighter than female fish. Females are more hypertrophic than males, and the abdomen is slightly white.
With pH 6.5 ~ 7.5, hardness 6 ~ 8, the water temperature of 24 degrees Celsius is appropriate, the bottom of the cylinder is paved with gravel or pebbles, a variety of waterweeds such as Foxtail algae, gold grass. Goldfish prefers to lay eggs under sunlight, so breeding tanks should be placed where sunlight can shine.
When breeding, you can choose to pair the fish into the tank, or you can use the group breeding. Each goldfish female can produce 150-300 eggs at a time. After spawning and fertilization, fishes should be fished out again to avoid swallowing fish eggs.
After 1 to 2 days, the fertilized eggs hatched larvae, and after about 3 days, the larvae began to swim. Start with "drip water" and it takes about 10 days to feed other small fish.
Our main products are wet wipes serries: Baby wipes, female care wipes,industrial wet wipes, restaurant towels, bamboo wipes, Sanitary Napkin,diapers...etc. Our advantage is 1) Free samples, 2) Dispoable use, 3) Alcohol free, 4) PH balanced,
5) Dries in seconds and leaves your skin feeling fresh
Tianjin Jiao rou sanitary product company with these years factory running, we have trained the skilled teams and can offer you the best service as well as strong support! Our workshop have skilled workers to run over ten fullly & bigger automatic machineries in 100, 000 grade non-germ very clean workshop to make sure the goods quality! And our R&D department can support you on the artworks design as well as the new items development!

We are wet wipes specialist!
We could supply twoy kinds of wet wipes, it includes celaning wet wipes and Baby Wet Wipes.
| | |
| --- | --- |
| Material | Spunlace nonwoven |
| Ingredient | spunlace grid-embossed nonwoven, RO purified water, emolient |
| Weight | can be customized |
| Size | can be customized |
Two kinds as below:
1> Baby wet wipe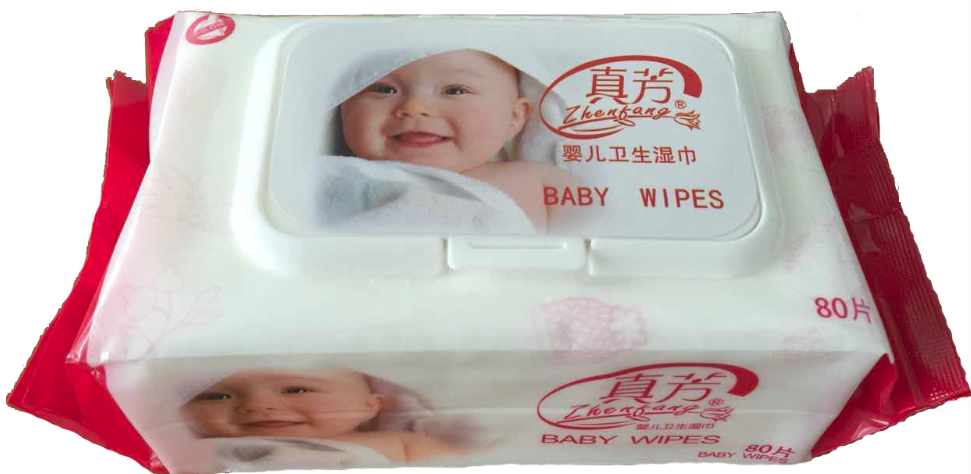 Cleaning wipes: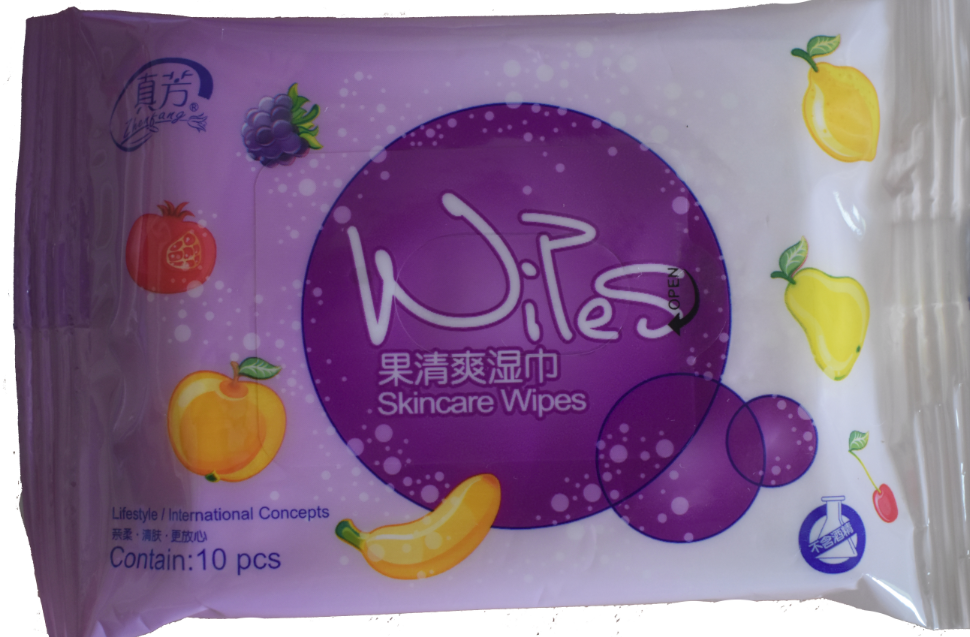 Why Choose Us
Brief:
* Professional with many years experience from 1996
* Brand: Zhen fang
* Most competitive price from material supplier base on huge orders to them.
* Experienced and Effective inner cost control system through whole process.
Quality Control:
* Twelve quality control staff, monitor in production line
* Providing relative solution
* Testing from material to final products according to international standard
* ISO approved factory
Service:
* OEM / ODM service and support
* Free Sample Development
* Free Promotion Material mixed with container
* Clients Service One-to-One
* Effective Communication within 24 hours
* Attend Canton Fair to meet customer face to face
* New design and style collection updating for customer
FAQ
1.Are you a trade company or a manufacturer?
A: We are an ISO approved manufacturer specialized in Baby Diaper, Sanitary Napkin, Adult Diaper and other Hygiene Products. OEM & ODM service are available.
2.What is your MOQ?
A: Mix 2 Size in 20FT, and 4 Size in 40HQ container. Support LCL
3.What is your delivery date?
A: The delivery date is about 5-15 days after receipt of payment.
4.What is your payment terms?
A: 30% deposit in advance and 70% balance before shipment.
5.Can you send free samples?
A: Yes, free samples are available; you just need to pay the express fee. You can provide your a/c like DHL, or you can call your courier to pick up from our office.
Wet Wipes
Wet Wipes,Adult Wet Wipes,Biodegradable Wet Wipes,Non Woven Wet Wipes
Tianjin Jiao rou Sanitary product company , http://www.tjsanitary.com