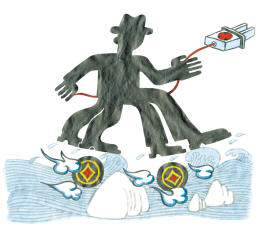 "The sales volume of China's pharmaceutical e-commerce industry in 2012 will be expected to exceed 1.6 billion!" This was released on November 23 at the 2012 e-commerce annual meeting by the executive vice chairman of the China Online Drugstore Council, Ren Guanghui. One of the most exciting news.
The development of e-commerce is changing the lives of every one of us. Although the pharmaceutical retail industry is not as fast as we could imagine due to various factors, it has had a profound impact on the traditional pharmaceutical retail industry in both market share and distribution channels. .
Market blowout market will increase by 300%

According to recent statistics from the China Online Drugstore Council, the transaction volume of B2C medicine in the first three quarters of 2012 reached 1.09 billion yuan. Considering the fourth quarter as the peak season for e-commerce promotion, this will increase by 300% compared with the 400 million market in 2011. .
From the point of view of the overall Internet shopping platform of the Internet, Ma Xuejun, vice president of Tmall, believes that Taobao's sellers have exceeded one million, and even Tmall Mall's brand sellers are about 60,000. Currently, they have obtained state approval to allow drugs to be sold online. There are only 68 legitimate websites. From this piece of data alone, e-commerce in the pharmaceutical industry is still far from beginning, and opportunities and space are very large.
The main driving force for B2C pharmaceuticals in 2012 will be capital. Zhang Yong, secretary-general of the China Online Pharmacy Council, said in an interview that several VCs (risk investments) are expected to enter the pharmaceutical B2C industry in 2012. Pharmaceutical B2C is also an electricity supplier industry. The last blue ocean in the vertical field.
It is understood that compared with developed countries such as the United States and the United States, China's policies have failed to open up sales of prescription drugs, online pharmacy prescriptions are inadequate, and logistics and distribution systems have not yet been fully established, which restricts the development of the overall pharmaceutical e-commerce industry. speed.
Return to rational natural flow can save 30 million annually

At present, China's retail pharmacy sales revenue growth rate is far less than the cost growth rate, a variety of cost increases repeatedly forced pharmacies to increase gross profit margin, but the high gross margins also affect the user's purchase behavior, thus forming a vicious circle.
According to industry insiders, a new type of pharmacy e-commerce is relying on the platform of Tmall Medicine. Although the sales volume hit a record high in 2012, due to the cost factors such as labor, logistics and advertising costs of the Tmall Mall, the website was full year-round. The profit is only 1% of the total turnover. The operating conditions are not ideal.
For the pharmaceutical e-commerce market status, Jinxiang.com ceo Niu Zhengyi said that price wars and talent wars are currently the focus of competition among various e-commerce providers. Basically, everyone is severing on the loss line. The actual situation of the company can be used as a means of investment for risk control.
On the other hand, CEO Zhongrihua, the e-commerce website of Neptunus Star, the most powerful pharmaceutical e-commerce site in China, said that it is assumed that 60,000 UVs are used to pass through the company's official website every day. Each UV is calculated at 1.5 yuan, and the annual savings are 30 million yuan. , so the natural flow is the focus of the development of medical e-commerce website.
In the double 11 event, No. 1 drug net exhibited a 10-fold increase in sales volume of Tmall Medicine Hall, but Chen Hua, general manager of No. 1 store, believes that the current sales and conversion rate of No. 1 store are valued. Business websites can only survive if they take care of certain profits.
Who will be the ultimate king in O2O mode?

With the deepening and refinement of the management of pharmaceutical e-commerce by the country, there are industry insiders who analyze that distribution links may become a watershed for the development of pharmaceutical e-commerce in the future. Currently, various e-commerce websites have transformed O2O (online to offline). The pattern is developed.
"Golden Elephant One Hour" is a service that Golden Elephant has just launched in August this year. Jin Xiangwang, CEO of Golden Elephant, said that the reason for launching this service (http://pdfw.71zs.com/) is based on the needs of users. "The main target of this service is people who live at home for years or office white-collar workers. From March to the end of August, Golden Elephant received a total of more than 1,000 'one hour' orders, and the customer satisfaction rate was basically above 90%."
It is understood that happy people currently have achieved express delivery in 2000 cities across the country. Its vice president, Gong Bo, said that providing basic services such as good quality, affordable, convenient distribution, and quick access to customers is fundamental to winning customers. It will be happy. The focus of future development.
While a good pharmacist uses Jingdong Mall's powerful online platform, pharmacy network has its own perfect drug procurement system, and Neptune Star is the innate advantage of 3,000 ground stores, and is the most powerful competitor of the future O2O model of medical e-commerce.
In Zhang Yong's opinion, the future of chain pharmacies must be on-line and off-line; the online pharmacy official website must be fully covered, and multi-channels must become an integral part of retail sales. In addition to comprehensive coverage, the company must identify its own positioning.
The O2O model is online to online. It also combines offline business opportunities with the Internet. The Internet can be used as an offline service to use the online service to monitor guests. Consumers can use online services to screen services, and transactions can be settled online. Scale will soon be reached.
RFID Plastic Cards, Custom printed, plain or with scratch-off or magnetic stripe, may be used as swipe cards, ID cards, loyalty or membership cards.
Custom Plastic Cards,Printing Plastic Card,Plastic Business Cards,Plastic Membership Cards
Guangdong Xinye RFID Label Application Co., Ltd , https://www.xinyerfid.com