A comprehensive range of process and product knowledge helps to improve quality and throughput.

For food processors, a wide variety of mixing/mixing equipment and their combination with countless food and beverage applications make choosing the right equipment a challenge. With the right plan, however, processors can easily choose the equipment that will achieve their goals.

Most users know what their final food should be, but may not know how to achieve the desired results in mass production. This is especially true when they make fermented dough using a small Hobart test kitchen mixer. It may take 8 to 10 minutes to mix the dough on a test mixer, and the mixing process will take about 2 minutes in an industrial mixer. Although this is good news for the processor, it also means some advice is needed to build the process.

The model of copying laboratory mixers or food processors to factories no longer works, and because rapid expansion is the key to success in the marketplace, many suppliers invest in pilot kitchens, laboratories or pilot plants. These institutions are equipped with food scientists or quality assurance personnel with industry experience. Advanced equipment in these facilities is the key to helping processors build and validate a process.

The key to solving a mixing problem is to understand the product – viscosity, density, shear sensitivity, and understanding the process. For example, food processors want to use the same equipment to mix cinnamon into peanut butter in one application and whipped a clear water-like product in another application. At this point, you need to know what you want to see – the suspended solids, the mixed powder into the liquid, or a homogeneous product.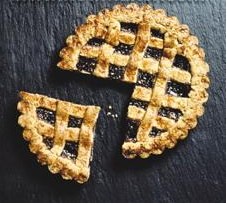 Mixing the pie dough under vacuum not only reduces the amount of oil used,
At the same time, the pie can also be sold more because of the lower fat shell.
Meet application needs

Food processors are demanding a scaled mixing and mixing solution that can accommodate increased working volumes, shorter metering times, increased production cycles, and maximum cleaning capacity (with verifiable, Design with CIP). Robust design that reduces maintenance time and provides exceptional performance, as well as commercial requirements within a tight project budget, is welcome.

Increased production capacity is one reason why processors update hybrid equipment. Founded in 2004, Pro-X Nutraceuticals is part of Roex, a vitamin, dietary supplement and herbal manufacturer. Production manager Kory Seitz realized that the company's only mixer, a 30-cubic-foot vane blender, was a small bottleneck that made it a development bottleneck. Batches must be smaller and require more manpower to be responsible for feeding, weighing, unloading and cleaning.

After considering the V-blender and the rotary batch mixer, the company installed a 700 TS 110 110 cubic foot stainless steel rotary batch mixer from Munson Machinery. The original blade blender has a capacity of 1,741 pounds and the new rotary batch mixer has a processing capacity of 5,358 pounds, a threefold increase. The company also realized the unprecedented benefits: reduced manpower, shorter mixing cycles, easier cleaning and reduced waste.

Seitz, the company's head of the company, said: "Because the current mixing volume is three times the original, this not only reduces the mixing time, but also reduces the manpower used for weighing, sieving and grading before mixing. When it comes to large orders, we need to complete the task several times, and we can do it now."

There are no moving parts inside the mixer that can achieve 100% uniformity in less than three minutes, although Seitz runs the mixer for longer cycles to ensure even mixing. The mixer discharges 5,358 pounds of product into approximately 20 plastic-lined drums, each receiving 241 to 321 pounds of powder. It takes about 20 seconds to fill each drum, and the weight wasted during the filling process is negligible.

Similarly, Gewuerzmueller is a premium blend of herbalists who want to increase the production of their marinade. Technical director Johann Rimboeck designed the plant, which has a FrymaKoruma MaxxD 1300 vacuum processing facility that produces 15 tons of marinade per day. Four tanks were installed at the headquarters plant in Korntal-Munchingen, Germany, each about 20 feet high and weighing 5.3 tons.

The oil was mixed with the perfume using a PAS 4 formulation/automatic control system (part of MaxxD 1300) and the mixture was suspended using a special emulsification process developed by Gewuerzmueller's technician. 15 tons of marinade are produced daily and kept in suspension. According to Rimboeck, this multi-purpose device will also be used to produce salad dressings in the future.

Increase production and reduce ingredient costs

Producing and maintaining a constant product while using lower cost ingredients can increase throughput and save costs, but this is a challenge for the mixing process.

The mechanical agitation action (mechanical hydration) during the dough process increases the surface area of ​​the contact surface of the flour granules, allowing the flour to absorb more moisture and increase the hydration rate. Since this moisture is "bonded", adhesion can be controlled without shortening the shelf life. More absorption is equivalent to using less flour for higher yields and saving ingredients.

Mixing the pie dough under vacuum also reduces the use of ingredients. When the flour, water and shortening were mixed using a vacuum mixing method, the test found that the 20% shortening used at standard atmospheric pressure could be replaced with an equal amount of water and flour in vacuum high speed mixing. This not only allows the pie producer to save on the amount of grease, but the pie can also be sold more because of the lower fat shell.

Gary Barber, general manager of Ross Systems and Controls, says hybrid vessels can be designed for vacuum applications, and vacuum can be controlled with vacuum gauges, automatic valves and pumps. One advantage of mixing under vacuum is that Barber says that the process remains air-free and prevents contamination.

High and low shear applications

The high shear mixer allows the multi-block slurry to flow better. For example, a fish stick and chicken producer has encountered problems in preparing a mixed batter, and the flour and other powder ingredients form a block that cannot be broken by existing mixing equipment. These bulk materials stick to the product during the wrapping phase, creating an unpleasant appearance and, in some cases, deformable or oversized products that cannot be packaged. A Silverson online high shear mixer was installed in the mixing vessel and wrap equipment to smooth the batter and solve the problem of wrap.

According to Ken Langhorn, technical director at Charles Ross & Son, it is often reasonable to offer different products for low shear and high shear applications. Langhorn suggests a gentle but effective and thorough agitation tool for mixing vegetable soups. The potatoes and carrots in the soup should not be reduced in size. If a processor produces a sorbet and the product needs to be ground to a large extent, Langhorn recommends a completely different high shear tool.

For a seasoning product, one processor receives a 20 kg primary whey ingredient frozen block, Larson said. In the past, it took a lot of time to break up these bulk materials into standard food processing containers. Larson added: "To reduce this pre-preparation time, we have demonstrated a processing vessel with high shear capacity." This double-mixing device directly breaks and dissolves frozen commercial ingredients, saving time and reducing The possibility of errors and extra pollution. After the raw material is pulverized, the system can be used as a standard processing equipment to complete the product. Since then, the system has also been used by a confectionery factory to smash chocolate chunks and butter chunks of similar size.

To a more green hybrid development

Like most processing equipment, energy use in hybrid technology is also of concern. A key aspect of mixer development involves discovering the energy wasted during the mixing process.

The mixer must be able to handle variable product viscosities with the goal of providing sufficient energy in the process to meet the user's final product composition requirements.

Static mixers typically use less energy and are an online system with no moving parts (usually in the pipeline). The ingredients are injected, the ingredients are swirled and mixed inside the line. The flow itself is intended to provide the driving force for mixing. For some limited applications, the static mixer has actually replaced the batch mixer, but he reminds the processor to thoroughly check the application before making a choice.

The mixer technology with bubble technology saves energy and is especially suitable for large liquid tanks such as oil or wine fermentation systems. According to Dick Parks, president of Pulsair Systems, the power requirement for a 100-foot diameter canister is less than 0.0060 horsepower per 1000 cubic feet, which is a fraction of the power used by mechanical mixers. He said that in order to reduce the trans fat content, a potato processor mixed two oils with inert nitrogen bubbles worth about $50, which saved $5,000 in off-site mixing. Nitrogen is also used in 300,000 gallon wine cans to mix wine for 10-15 minutes. Parks also installed these bubble devices in a chocolate-powered railcar so that the car would not tilt after the chocolate was removed from the car.

Another use of gas is to cool the product after mechanical mixing. For example, in the summer, when a biscuit batter is produced from flour and sugar from an outdoor silo, the batter may be too hot to be sent downstream of the production line for forming and baking. Carbon dioxide or nitrogen can be injected into the mixer cylinder to bring the temperature down to 12.8 ° C to 15.6 ° C for further processing.

When the application requires mixing the powder into the liquid as the viscosity changes, mechanical mixing provides more horsepower to complete the work than gas mixing. In addition, heating and scraping the sides of the can to prevent coking is more suitable for mechanical systems.

Automatic control makes processing more convenient

The benefits of automatic control include easier operation - the use of icons on the touch screen makes it easier for operators who have difficulty reading, automatic control ensures constant weighing and mixing, and ensures that the ingredients and CIP are recorded, regardless of Does the operator remember to record the readings.

Benzocaine Hcl,Local Anesthetical,Levobupivacaine Hydrochloride
Qidi Chemical Co., Ltd. , http://www.czchemicals.com