To make more flowering of Prunus triloba need to pay attention to the following points: First, Shi Jifei applies 5 to 8 kilograms of basal compost per hole when planting. After planting, it is irrigated with water. After that, it will be watered 2 to 3 times in spring every year. The rainy season should be promptly drained to prevent flooding. . 2. After flowering, trim each sturdy shoot with 3 to 5 buds, and cut off the rest to encourage germination. After pruning, pruning and topping will make the concentration of nutrients more conducive to flower bud differentiation. For perennial old plants, thinning, removing weak branches, dead branches, diseased shoots, and applying a compound fertilizer after pruning, the new shoots can form a large number of flower buds. After the rainy season, liquid fertilizer should be applied again to enrich the branches and flowers buds are easily formed, and the leaf buds grow robustly. Usually pay attention to loose soil weeding, pouring frozen water before freezing in winter, so that the next year will be lush foliage, blooming flowers. III. Prevention of Diseases and Insect Pests in Summer and Autumn Season 1. The lesions on the leaves of brown spotted leaves are round or nearly round and brown, and many black dots are born on them. To remove diseased leaves in time, spray 70% thiophanate-methyl 800 to 1000 times or 50% carbendazim 500 to 800 times. 2. The dermatophyte fungus infiltrates from the roots, causing the fibrous roots to decay, and gradually spreads to the main root, causing the root bark and the xylem to detach. A layer of white hyphae accumulates on the surface of the root bark. Year after year, it will die and die. The method of soil disinfection was used to remove the diseased plants in time and burn them, or to remove the diseased roots. The incisions were sterilized with 0.1% H 2 H 2 O. Control of aphids can be sprayed with 2.5% rattan extract 1000 times, or sprayed with tobacco lime 60 times. The number of red spiders must be sprayed with 20% dicofol 1000 times as early as possible, or 600 times with a neutral detergent. For the caterpillars of the sky, the branches with eggs are cut off in winter, and the larvae are manually killed and sprayed with 50% to kill 1000 times of the pine. During the occurrence period of larvae such as moths, codling moths, leaf roller moths, etc., spray 50% of baicalitic pine or 50% of phoximide 1000 to 1200 times, and the red-collared larvae feed on branches, and inject 80% of dichlorvos or 40 at the larvae. % omethoate emulsion 50 to 100 times, immediately after injection, the wormhole is sealed with mud, and the effect is very good.
This classification summarizes the Organic Spirulina Powder produced by our own factory in northwestern of China .
We have advanced equipment and strict quality control system to ensure the quality and production.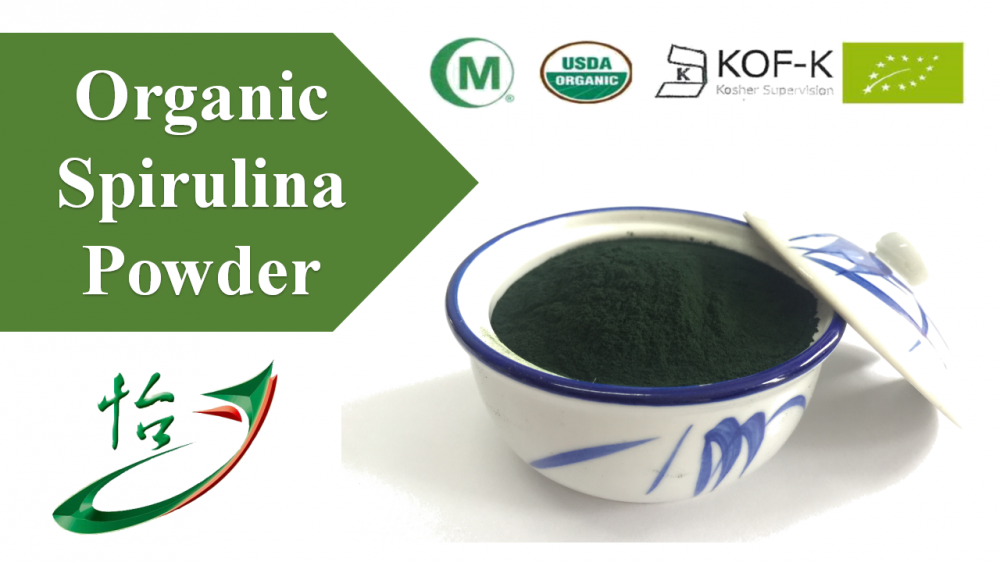 The products under the classification are:
1. Organic Spiruina Powder .
Various parameter specifications of our product:
Naturland Certified ; CERES certified .
EU & NOP standard ; Kosher & Halal Available .
Low heavy metals & Micro Contents , Low & Stable PAH4 Level ,
PAH4 value is less than 10 ppb .Low microorganismsNon-Irradiation ,
Non GMO , Gluten Free , Allergen Free , Pesticides Free .
Own Factory : Manufacture in northwest of China . Legitimacy , Regularity , Cultural .
Own Lab : Quality control and Product development . Strictly , Creativity , Responsibility .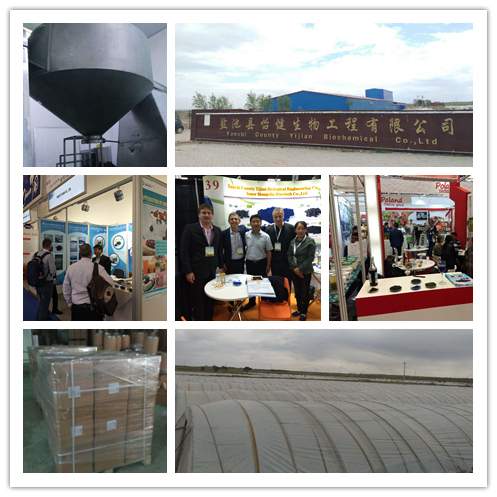 About Company
Yanchi County Yijian Biotechnol Co.,Ltd
was founded in Dec 2012 ,
by Mr. Dezhi Zhang ,
the legal representative of the company .
Company registered capital is 10 million RMB .
The main business sectors are culture , processing , internal sales , import and export trade of Organic Spirulina and Organic Chlorella products .
Yijian is known globally as one of the major suppliers of microalgae products across the world .
Annual production rate is 600 Mt .
Average annual sales income is around 5 million dollar .
Organic Spirulina Powder
Organic Spirulina Powder,Pure Organic Spirulina Powder,Organic Spirulina Powder Food,Organic Spirulina Powder Feed
YANCHI YI JIAN BIOLOGICAL PROJECT CO.,LTD , http://www.spirulina-yj.com